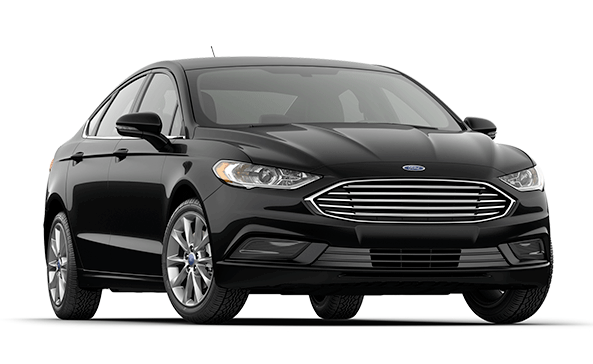 AutoFair Ford has a great selection of The New 2017 Ford Fusion, part of Ford's midsize sedan segment again this year with a few updated features that keeps the 2017 Ford Fusion's style coveted among it's class. 
While the 2017 Ford Fusion retains previous power train options for the new model year, package options have grown to include two new choices. 
The popular 2017 Ford Fusion sedan sports a revamped center console for the passenger cabin that is even more intuitively functional and convenient. Learn more about any upgrades further by reading our review of the new 2017 Ford Fusion or stop by and ask for details. 
Our sales staff is always available to help you determine if the new 2017 Ford Fusion is the right choice for you!
2017 Ford Fusion inventory
Refreshed Exterior Design
The latest model of the 2017 Ford Fusion, with a newly available S Appearance Package marries both style and convenience in a smart look. There's also a more practical Ford Fusion SE Cold Weather Package. 
The S Appearance Package 2017 Ford Fusion features a rear spoiler, front fog lamps, and Ebony black 18-inch alloy wheels that round out the sedan's stylish appearance, while the 2017 Ford Fusion SE Cold Weather Package offers more pragmatic options like a Power Code Remote Start System, all-weather floor mats and heated cloth seats. 
In addition to all these package options, the 2017 Ford Fusion offered at our AutoFair Ford dealerships have a newly redesigned center stack enhancing overall user experience with the Ford SYNC infotainment system. A new 2017 Ford Fusion Shadow Black exterior paint scheme added this year completely complements the S Appearance Package!
2017 Ford Fusion Inventory
The 2017 Ford Fusion sports a 2.5L four-cylinder standard engine offered on both S and SE models. Delivering 175 horsepower and 175 lb.-ft. of torque, facilitated with a six-speed automatic transmission. 
Another power plant option with the 2017 Ford Fusion SE is also available featuring a turbo 1.5L four-cylinder engine, producing 181 horsepower and 185 lb.-ft. of torque, and also available is a turbo 2.0L four-cylinder, generating 240 horsepower and 270 lb.-ft. of torque! 
The 2017 Ford Fusion Titanium is equipped with a standard turbo 2.0L four-cylinder that rapidly accelerates from zero to 60 mph in 6.9 seconds, making it the speediest selection in the 2017 Ford Fusion line up for those quick jaunts.
2017 Ford Fusion Inventory
Get Your New Fusion from AutoFair Ford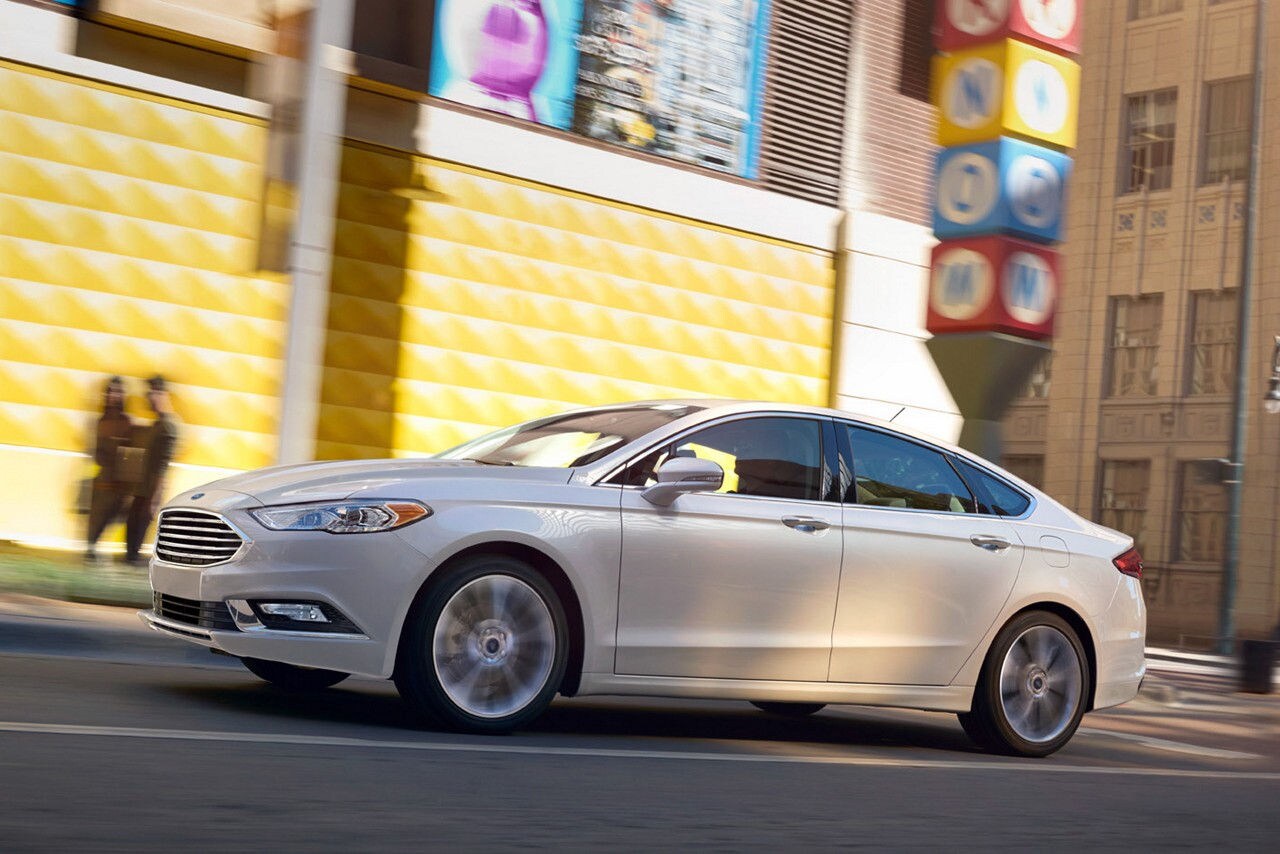 To schedule a test drive or find out more about the exciting upgrades and options available for the 2017 Ford Fusion line up available at AutoFair Ford talk to our skilled and courteous sales staff today. 
Don't just dream large, live large! AutoFair Ford with our large inventory of 2017 Ford Fusion models definitely make it happen!
2017 Ford Fusion Inventory