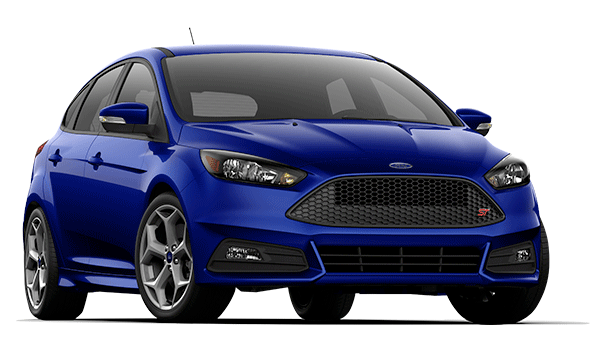 When you test drive The New 2017 Ford Focus at our AutoFair Ford dealerships, you'll become a true believer in the phrase great things come in small packages! 
The 2017 Ford Focus delivers on this old adage with its bountiful list of features! Aesthetic styling, regardless of the 2017 Ford Focus model type, sedan or hatchback delivers strong fuel economy ratings that boost the new Ford Focus' appeal along with the mileage. 
The 2017 Ford Focus choices of S, SE and Titanium trim levels, includes a sporty ST, and a newly added Ford Focus RS, with an aggressively styled appearance matched only by its performance and a zero-emissions Ford Focus Electric model.
2017 Ford Focus Inventory
You'll find impressive cabin features abound with the entry level 2017 Ford Focus, including a rearview camera, a base version of the SYNC infotainment system, split-folding rear seats, MyKey, USB port and Bluetooth technology. 
The 2017 Ford Focus is a vehicle that packs a lot of value in a compact vehicle! Upgrading from the base trim, even more refined amenities like Ford's all-new SYNC 3 infotainment system are afforded to the already generous list of features on the 2017 Ford Focus!
2017 Ford Focus Inventory
New Features
The new 2017 Ford Focus RS is turning heads everywhere, with exclusively selected features setting it apart such as bi-xenon headlights, a roof spoiler, a trapezoidal upper grille on the front fascia and multi-spoke alloy wheels. 
Come experience a test drive of the 2017 Ford Focus RS at AutoFair Ford to fully appreciate the 345-horsepower turbocharged EcoBoost engine, a variant of the four-cylinder featured in the 2017 Mustang! A bonus is the all-wheel drive that comes standard on the 2017 Ford Focus RS models to manage all that power!
2017 Ford Focus Inventory
An established leader in auto industry innovations for over 100 years, Ford's tireless commitment to improve quality, safety and efficiency never ceases to be vanguard in their efforts to produce premier vehicles with exceptional value. The 2017 Ford Focus innovations don't stop with SYNC 3 or the new RS! 
The 2017 Ford Focus now offers a six-speed automatic transmission with the available 1.0-liter three-cylinder EcoBoost - a power plant option that differs from the standard 2.0-liter four-cylinder on the 2017 Ford Focus S, SE and Titanium models.
2017 Ford Focus Inventory
Find Your New Focus at AutoFair Ford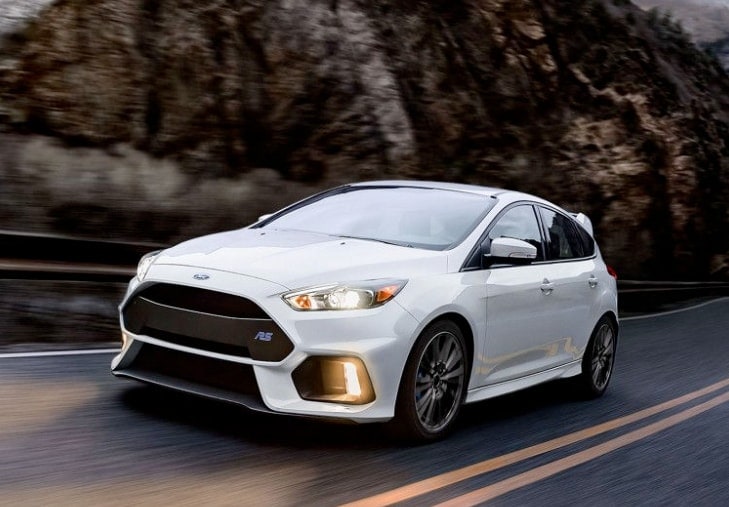 For more information about the 2017 Ford Focus, visit with our professional sales staff and test drive one today at AutoFair Ford. You'll be glad you did. Why dream large when you can live large? AutoFair Ford makes it happen with the 2017 Ford Focus.