AutoFair Raises More than $11,000 to Present

to the 'NH Food Bank' in Time for the Holidays
Manchester, NH- AutoFair Automotive Group (www.autofair.com) raised $11,725 from November car sales and AutoFair CEO/Owner Andy Crews presented the check to the New Hampshire Food Bank during a Manchester Monarchs game at the Verizon Wireless Arena. In 2010, AutoFair raised and donated $11,275 to the NH Food Bank.
This represents AutoFair's 4th Annual Food Drive to help those in need receive a holiday meal and food. In the past 3 years, AutoFair has raised and donated more than $30,000 to the NH Food Bank. (www.nhfoodbank.org).
"We are grateful to our customers and entire AutoFair team to be able to continually raise more money for the New Hampshire Food Bank than the previous year," said Andy Crews, President and CEO of AutoFair. "We know the multiplier effect this donation has to be able to provide tens of thousands of meals for those who need the help."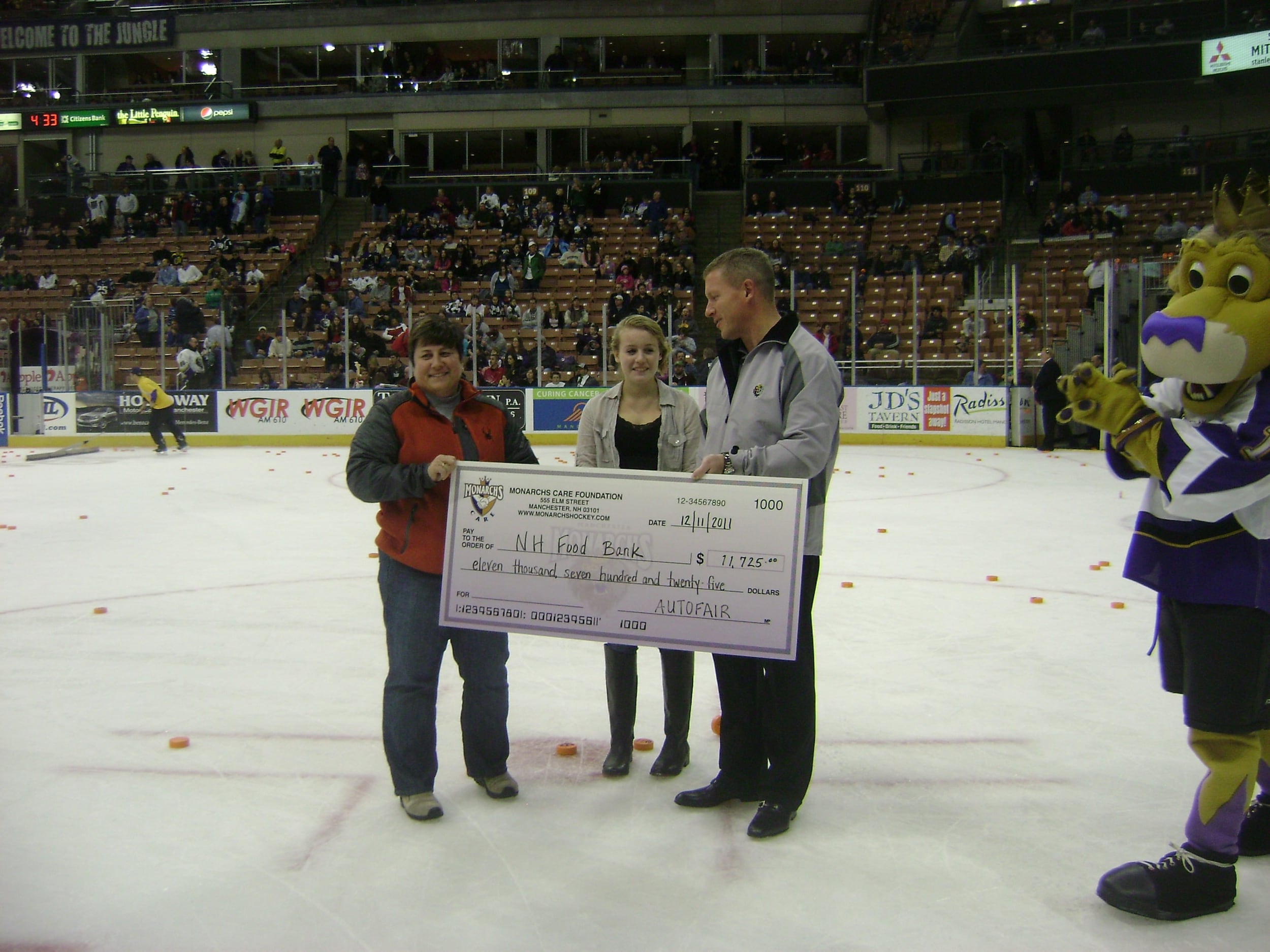 Collen Cowette - NH Food Bank, Carli Crews, AutoFair President/CEO Andy Crews
(left to right)